The Dance Academy has been in business for over 25 years. Our lifetime of experience has led us to teach generations of dancers. We are a family owned business. This gives us a unique passion for our studio and our clients.
We own our property and facility which enables us to control our pricing and better focus on our program.
We don't simply teach dance technique. It is our goal to encourage and inspire each dancer to grow as an individual. Our TDA Values are intrinsically woven into every decision we make.
The Dance Academy values the art of story-telling in dance.
It is our goal to not only teach choreography, but to add purpose and emotion behind the dances we perform.
Empowerment that leads to Confidence
We focus on individual strength. Talent comes in all shapes and sizes and it is our privilege to work with all types.
We believe in appropriate music and costuming, and that dancers should never be sexualized. Many parents from TDA have expressed gratitude for our commitment to this ideal.
We encourage our dancers to always remember why they started, keep setting new goals, and never give up. Practice can be hard and can require sacrifice, but it is always worth it.
Investing in children instills a sense of importance, priority, and responsibility.
Here at TDA we are a dance family. Our staff members make an effort to get to know each of our dancers and their personalities. We build motivation through monthly character values and positivity.
We love what we do and that is reflected in our environment.
Customer Loyalty through Generations
Many students that have grown up at TDA, are now bringing their children to our dance studio.
We offer both a referral and a sibling discount.
Meet Our Team
Our incredible team of instructors and staff bring decades of experience in a variety of dance styles. Our choreographers have trained in every style of dance.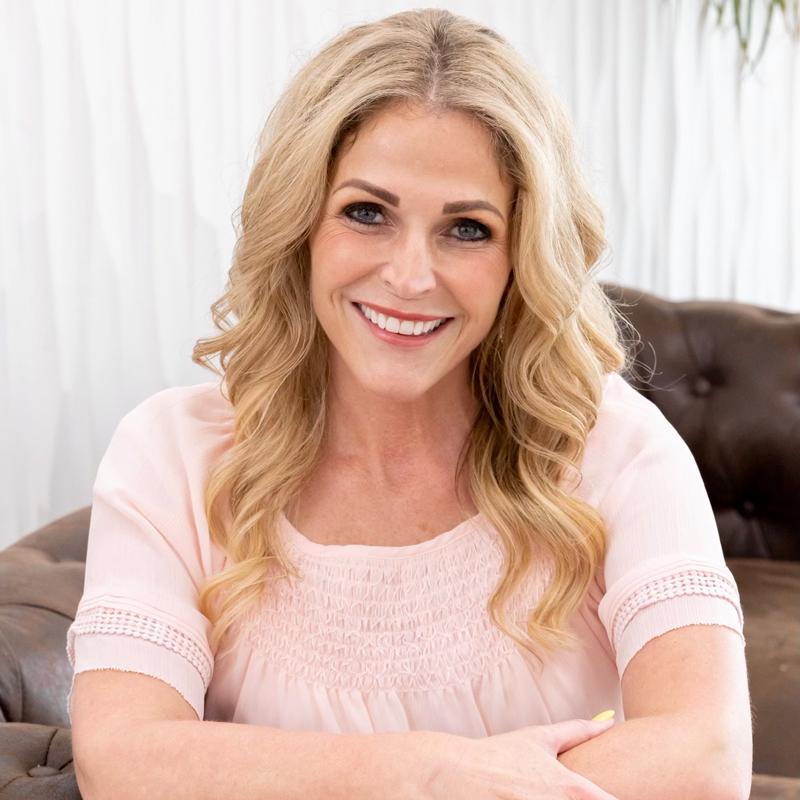 Jill is the owner and an instructor for TDA. She has been dancing and singing since the age of three. Her love of theater began when she was fourteen when was selected to star in the leading roll of "Clara." Jill has always had a passion and gift for working with youth and children. She began her dance training with Joan Lacombe, then went on to Alpine Stars. Jill began teaching and choreographing routines at the age of 14. She went on to choreograph for AF High School Cheer, AF High School Dance and AMTA.
During H.S. Jill starred in The Sound of Music, received Best Soprano 150-member choir, was awarded several college scholarships in Academics, Musical Dance Theater, and Vocal Performance. She lettered in Dance, Theater, Cheer, Choir, Academics, and graduated Magna Cum Laude, top 10% of her class.
Jill was crowned Miss American Fork, a Top Five Finalist at Miss Utah and received the Talent Award with a Perfect Score at both Miss Utah and Miss American Fork. She choreographed and directed The Safety Kids and performed for elementary schools all over Utah Valley promoting Drug-Free Schools.
Jill has played leading roles in My Fair Lady, Forum, The Gift of Christmas, West Side Story, as well as LDS Motion Pictures and many others. She was offered professional leading roles in Les Miserable and Phantom of the Opera. She was part of Sharing the Light for 10 years and directed many dance, vocal, and theater productions. She was awarded Best Actress and was part of the Dean's List at Weber State College.
Jill has judged numerous scholarship pageants as well as vocal and dance competitions. As Director, Choreographer and Instructor she has received awards for Best Sportsmanship, Best Choreography, Best Director, Platinum, High Point, Best Costume, Best Technique and Best Showmanship. Her students have gone on to receive college scholarships, pageant awards, dance endowments and make high school and collegiate level drill and dance teams.
Jill is a Certified Acro - Tumbling Instructor with Acrobatic Arts.
She enjoys serving her community and has coached and choreographed for Lone Peak High School, Skyridge and Lehi Youth Cheer for several years. Her teams have won the Spirit Award, Top Banana and 1st Place.
Jill treasures her family. She loves the community of Lehi and is proud to call it home.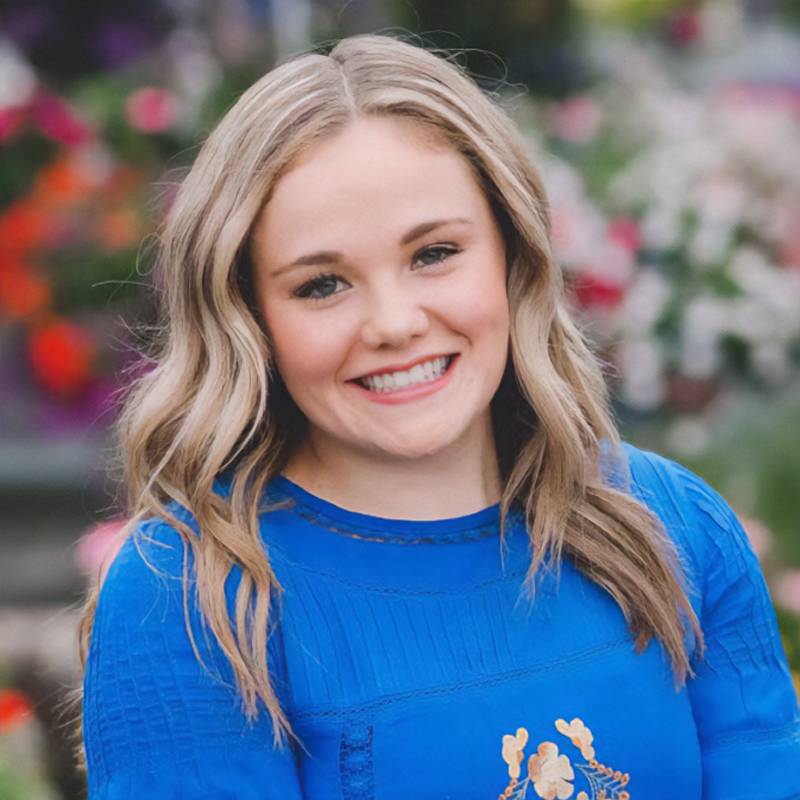 Cecilee's love of dance has lasted her whole life. She has danced at The Dance Academy since she was 2 years old. She was the winner of the Provo Baby Contest when she was 2 1/2 because of her passion for performing.
When she was 5 years old she won the dance contest at the Lehi Roundup Rodeo in the mud while it was pouring rain. Throughout her childhood she won Overall Grand Champion and Specialty Awards for performance and showmanship in both solo and team routines numerous times.
Cecilee was the President for Skyridge High School Drill Team and the Captain for Skyridge High School Dance Company in 2019. She was a member of both teams for three years. Cecilee was the Skyridge High School Homecoming Queen in 2018. She graduated with a 3.99 GPA, lettered in Drill, and was awarded High Honor Roll and Academic All Region.
Cecilee was the lead dancer in a music video produced by Zev Duke in 2019. She has also danced for the opening of a Young Living Event featuring Carrie Underwood.
She has choreographed multiple routines of different styles for TDA and in the last two years she has received multiple Judges Choice Awards including: Best Choreography, Best Technique, Artistic Award, Best Showmanship, as well as Multiple Overall Grand Champion in 2020.
Cecilee is a certified Acro-Tumbling Teacher with Acrobatic Arts.
Cecilee graduated from the Universtiy of Phoenix, with a degree in Business Marketing with an Association of Arts in 2021. She teaches Jazz, Ballet, Hip Hop, Contemprary, Lyrical, and Acro-Tumbling dance classes. Cecilee brings fresh ideas and creativity to our TDA family.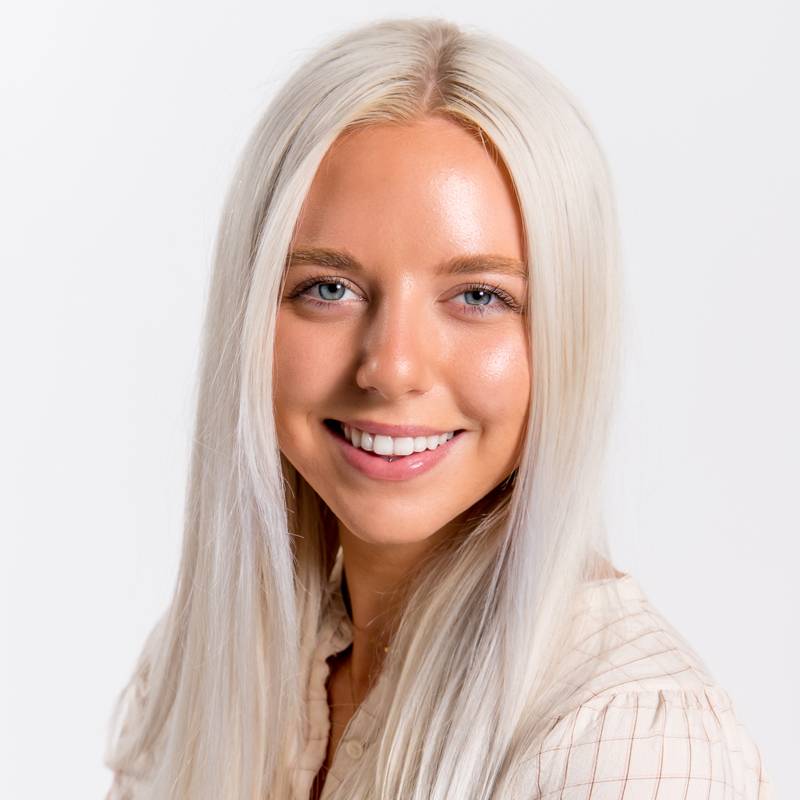 At age 5, Hally started her dance training at Center Stage in Orem, Utah and continued dancing through High School at The Vibe in Pleasant Grove, Utah under the direction of Rick Robinson, Kellie Messerly, and Alan Salazar.
Hally has had many opportunities to perform and compete from coast to coast including being a finalist with The Vibe on Paula Abdul's TV show, "Live to Dance" in 2011. As a result of that show, her team was invited to perform in The Chinese New Year Parade and several venues in Hong Kong.
Hally has received several High Point, Best Choreography, Best Technique and First Place awards for her choreography. She has creative and beautiful choreography, pushes her students to excel and creates a love for dance in the studio.
Hally has been formally trained in Jazz, Ballet, Hip Hop, Ballroom, Tumbling and Contemporary, and loves to be able to pass along this training to the dancers at The Dance Academy.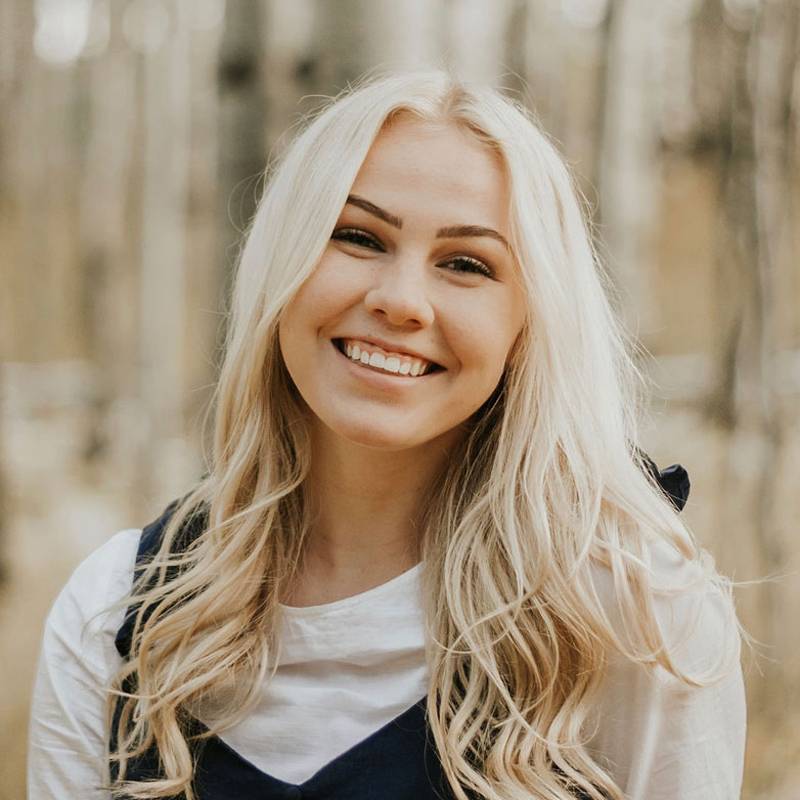 Brooke began dancing at the age of 2 and has been competing since she was 5. She has been formally trained in Ballet, Jazz, Lyrical, and Hip Hop. Brooke has trained at studios across the valley while being a part of several award-winning teams.
Brooke was the Captain of Skyridge High School Drill Team and a member of Skyridge Dance Company. She also served as the team's Technique Officer and Choreographer. She maintained a 4.0 GPA, while earning a spot on the All-State Drill Team, as well as the Academic All-State Drill Team.
Brooke has recieved Overall Grand Champion, Best Choreography, Best Technique and several First Place and High Point awards for her choreography. She is and exceptional teacher in both Jazz, Ballet, Lyrical, Technique and Hip Hop as well Acro-Tumbling and Contemporary. Brook loves to teach and share her passion for dance with the students at TDA.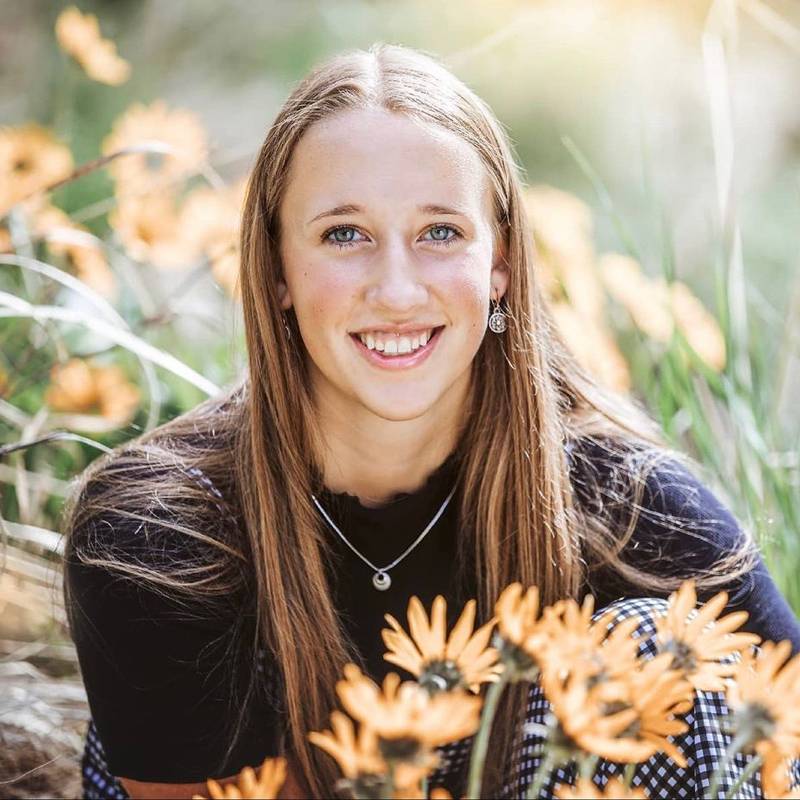 Rachel McEwan has been dancing for the past 15 years. She started competing when she was 8 years old. She has had multiple opportunities to take classes from world renowned dancers at conventions the past 7 years.
Rachel has been awarded many scholarships through various conventions such as The Dance Awards and NYCDA. She graduated with academic honors from Skyridge High School where she was a member of their dance company for 4 years. While there, she choreographed dances for the company as well as her own senior solo.
Outside of dance, Rachel loves to spend time with her friends and family. She also loves the outdoors. In the future she plans to serve a mission for the church of Jesus Christ of a Latter Day Saints and to attend college. She is so excited to be teaching dance at The Dance Academy!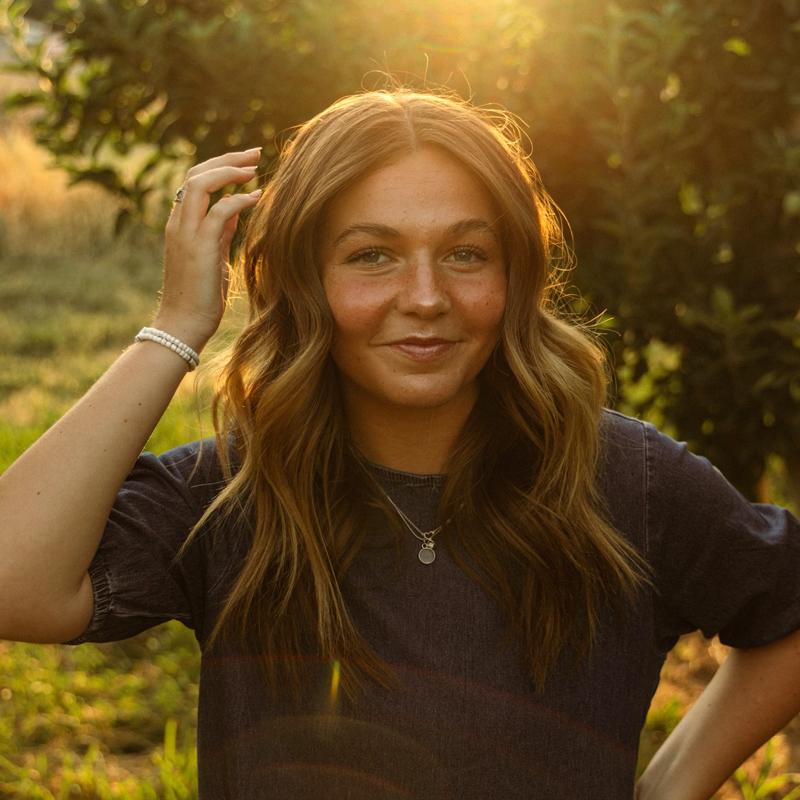 Bella Trane has danced at The Dance Academy for as long as she can remember, it has been her dance family since the early age of 2. She was also a level 5 gymnast at Arete' and participated in 4 years of cheer.
Bella has won numerous awards for solos and trios including Overall Hight Point, First Place, Queen, Best Choreography, and Best Showmanship.
She was the captain of Skyridge Dance Company from 2021-2022. She couldn't be more excited for what the future holds. She has choreographed many numbers for Skyridge where she was a member for four years.
Bella has assisted and taught at The Dance Academy for several years.
She is a talented and creative choreographer and has done solo, duet, trio and team competition routines.
Her love and passion for dance continues to propel her to learn and try new things. She knows how to capture an audience and shares her incredible talents with whomever she teaches.
Bella looks forward to using her skills to the best of her ability and is so happy to continue teaching at The Dance Academy.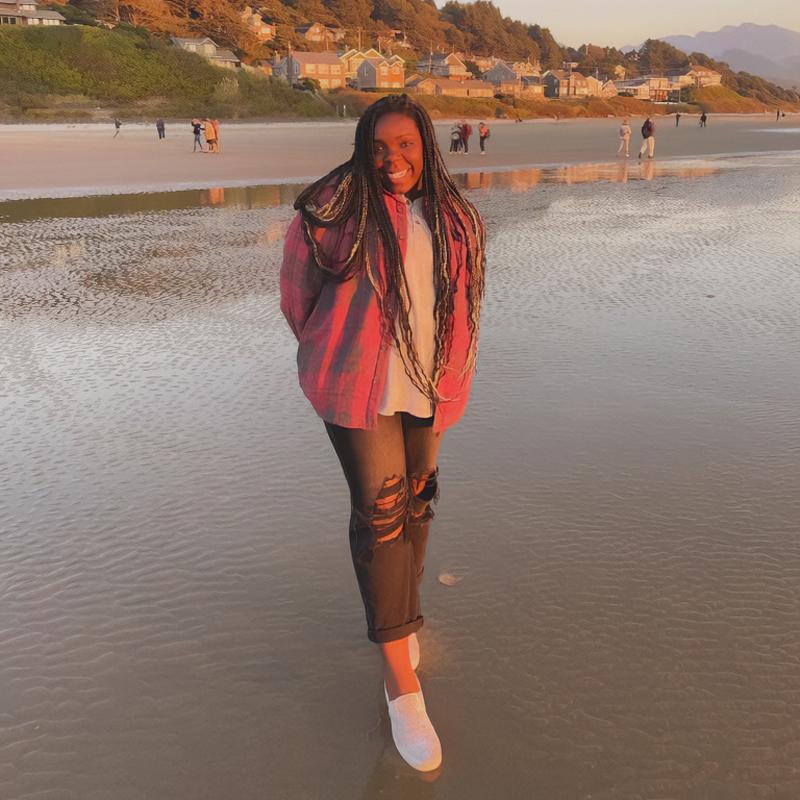 Kenna Carter has had a love for dance her whole life. She loves showing her passion with music. Kenna grew up training in multiple styles of dance, but now specializes in hip hop. In high school she trained in breakdance, krump, waving, and commercial styles of hip hop as well as performed with her dance team at the state festival and numerous halftime shows.
After high school Kenna was a member of UVUs Mosaic Hip Hop Team for 2 years where she choreographed routines and performed at several events. Kenna was then a part of The Vault's Kalamity Hip Hop Company and participated in teaching dancers of all ages. She helped to organize non profit performances in both Orem and St George.
Kenna is currently going to MTECH for her digital media certification, and has her own photography business. Kenna is so excited to join The Dance Academy staff and help dancers gain confidence through their movement!
After high school, she attended Southern Utah University on a dance scholarship. While in Cedar city, she participated in a fundraiser for the Children's Justice Center called Dancing With Community Stars, where she and her partner won the People's Choice Award with her choreography. She has also won multiple high solo awards and had the honor of performing the leading role of Clara in the Nutcracker.
She is so excited to be back at The Dance Academy as a teacher, and can't wait to help other's to express their passion for dance too.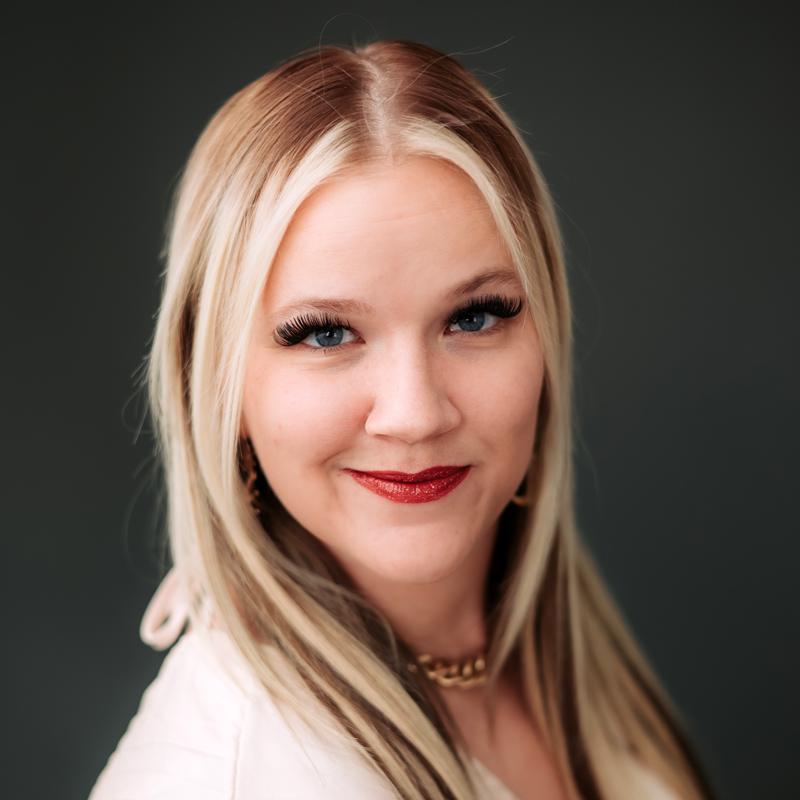 Tasha has four amazing kids and is married to a rocket scientist/aerospace engineer. She has been dancing and tumbling since the age of two.
Tasha was the captain of Dance Company in 9th grade and danced with her Dance Company throughout High School. She performed in multiple High School productions including West Side Story, Bye Bye Birdie, and Beauty and the Beast. Tasha has performed in Disneyland, Disneyworld multiple times and toured with her performing arts group all over the country.
Tasha is currently dancing with an adult dance team and loves performing for charitable events. She runs her own photography business and has worked with dancers of all ages for over 13 years. She is truly masterful at getting the perfect pose. One of her greatest talents and joys is connecting with dancers, helping them feel confident, beautiful and encouraging their individual personalities to shine.
Tasha loves to serve in her community and adores working with the youth. She has judged many talent competitions. She loves the art and language that dance provides. She feels that everyone can benefit from dance class because dance strengthens our bodies and improves muscle tone. She also feels that dance provides a way to convey our feelings and connect with others on a deeper level.
Tasha can't wait to meet her new dance students.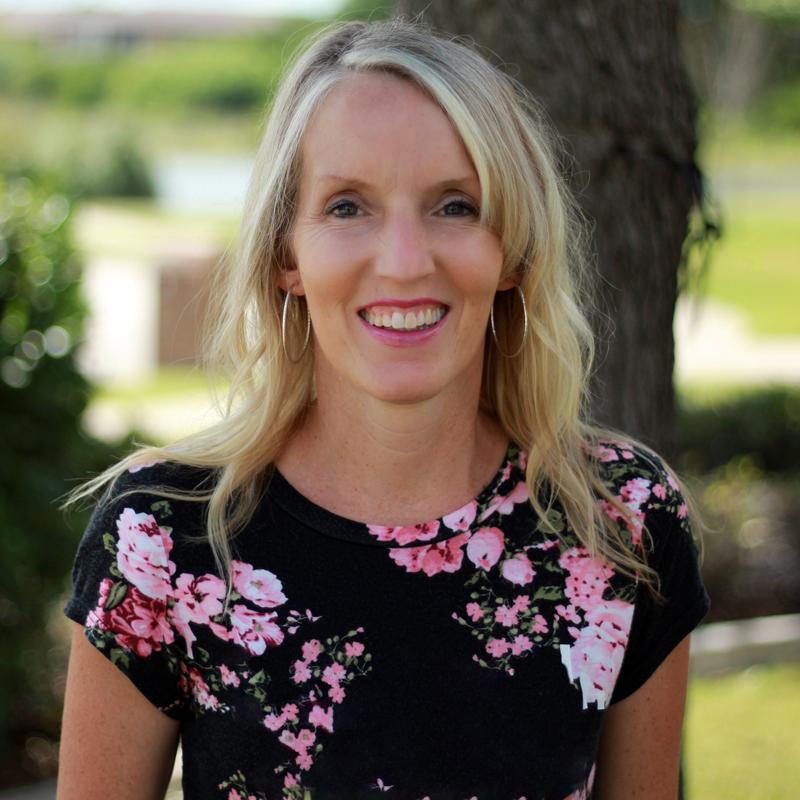 Kristin has loved dancing since she was 3 years old when she first twirled her baton in the city 4th of July parade. Although the baton didn't last too long, she dove into a multitude of dance styles including jazz, ballet, tap, clogging, modern, and hip hop.
She grew up in Salt Lake City, Utah, where she started teaching dance as a 12 year old who just wanted to gather some kids in the neighborhood, make costumes, serve refreshments, and put on a great show.
Kristin was a member of her middle and high school dance companies, and then her college drill team in Southern Utah. She loved being involved in choreographing and teaching as a dance team officer in college. She was also crowned Miss Dixie Spirit for her high enthusiasm and lyrical/hip hop mash-up talent number.
She graduated from Utah State University with a degree in Elementary Education and an increased love for dance and children. She has continued to teach dance in elementary schools and studios as she's moved around the country in Arizona, North Carolina, Utah, and Texas, and finds excitement, talent, and joy in the children wherever she goes! She is thrilled to be back in Utah and dancing with amazing students at TDA.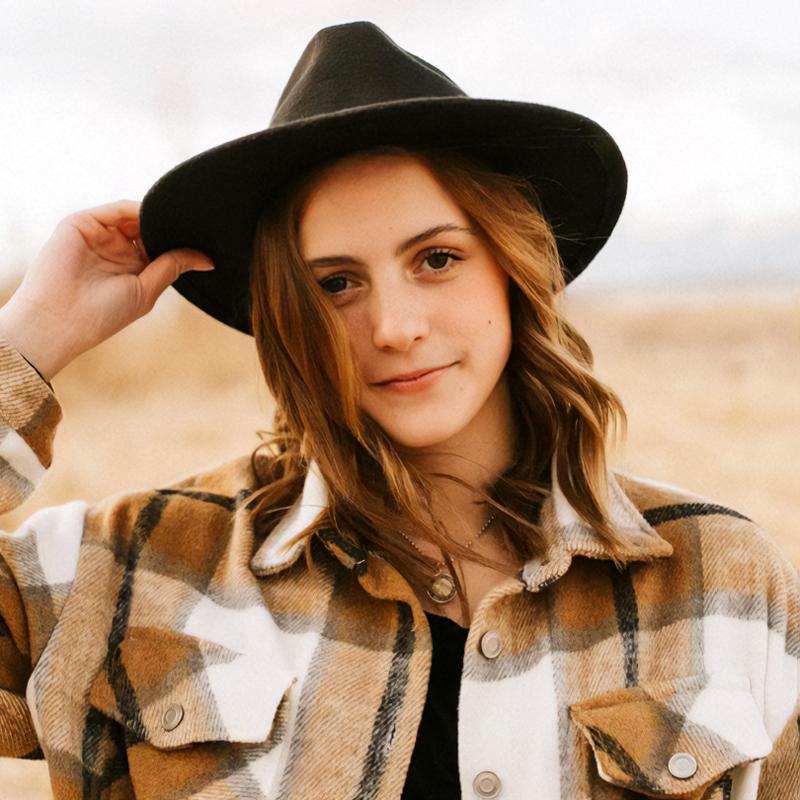 Saige has been dancing for the past 16 years. She began at the age 3 at Barlow Arts Conservatory Under the direction of Jenny Hill Barlow. She began to work professionally at the age of 12 performing principal roles in multiple performances such as Coppelia, The Nutcracker, Swan lake and more.
Saige furthered her training with multiple different companies. She was an intern with Oquirrh west Dance Project and performed a solo alongside their company. She was invited to perform with Salt Contemporary dance training company and received first place at their winter gala. Saige attended Hubbard Summer intensive in their advanced level. She also competed in Youth America Grande Prix where she went to world finals in New York 5 times. She was a member of her high school's dance company team for 3 years and choreographed dances for the team as well as her own senior solo.
Saige has always had a love for dance and can't wait to help train the next generation of artists!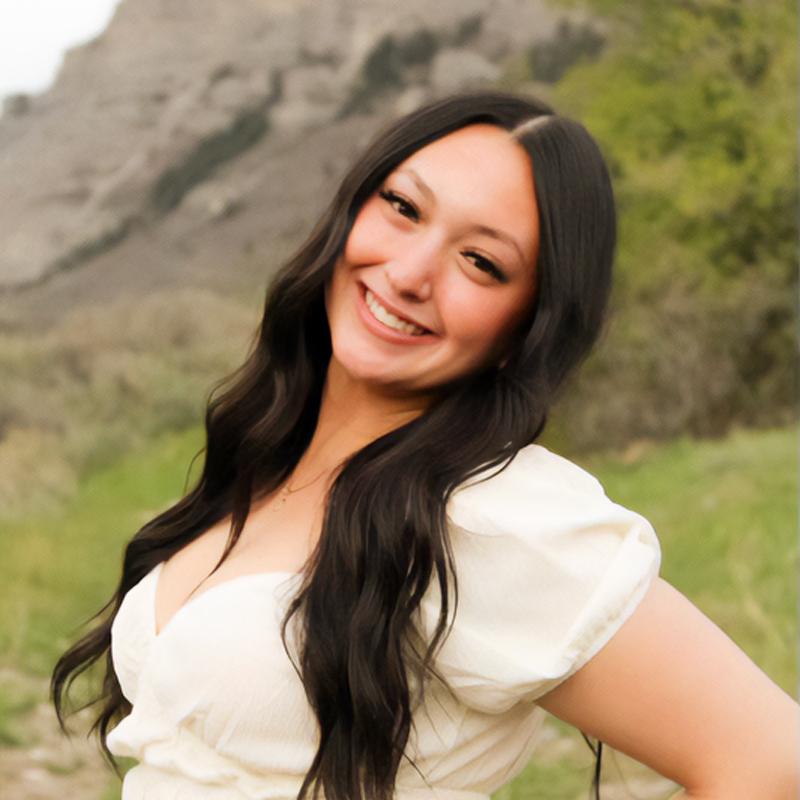 Kelsee Chapman began dancing when she was only two years old at The Dance Academy. Kelsee's passion for dance propelled her to compete at her very first solo competition at age three. Since then dancing has become a passion. She has had the opportunity to take classes and learn from some of the best dancers in her dance career. She has competed and earned many awards in solos, trios and group routines.
Kelsee was on Skyridge Dance Company for 3 years and graduated with honors. While on the team she found a love for hip-hop.
Kelsee has choreographed multiple routines and has unique ability to capture an audience.
Kelsee loves the sun and going to the beach. Her warm and friendly personality makes her a favorite with all dancers. Kelsee is so excited to teach and share her many talents at TDA.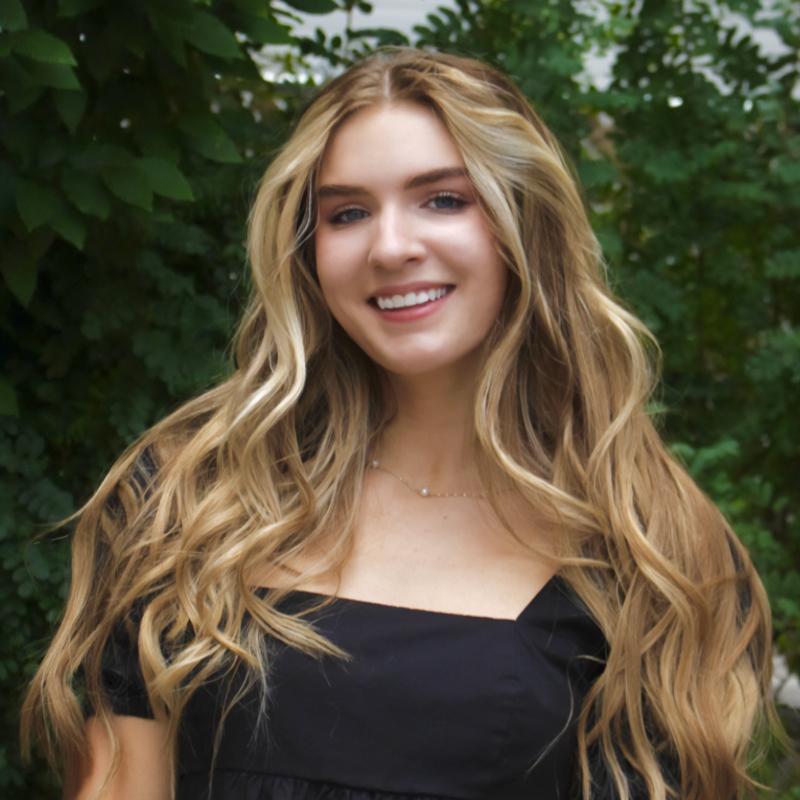 Aleena has been dancing for 14 years, with the majority of her training at Barlow Arts Conservatory of Dance. She has participated in a multitude of performances, some of which include; The Nutcracker, Swan Lake, Coppelia, Cinderella, and many Galas to name a few. Her training has had a large emphasis on ballet but also included contemporary, jazz, and hip-hop.
Having a passion for creating beautiful things, she is beginning to pursue her education for a career in Interior Design. Alongside that, she has been working for several years with SENA Couture Dresses where she has the opportunity to design and create beautiful custom ballroom dresses to enhance other dancers' performances.
Aleena is so excited to be teaching with The Dance Academy and can't wait to help each of her students grow, not only as dancers but as strong well-rounded individuals. Her goal is to refine technique while also inspiring creativity, along with nurturing the love and passion for dance in each of her students.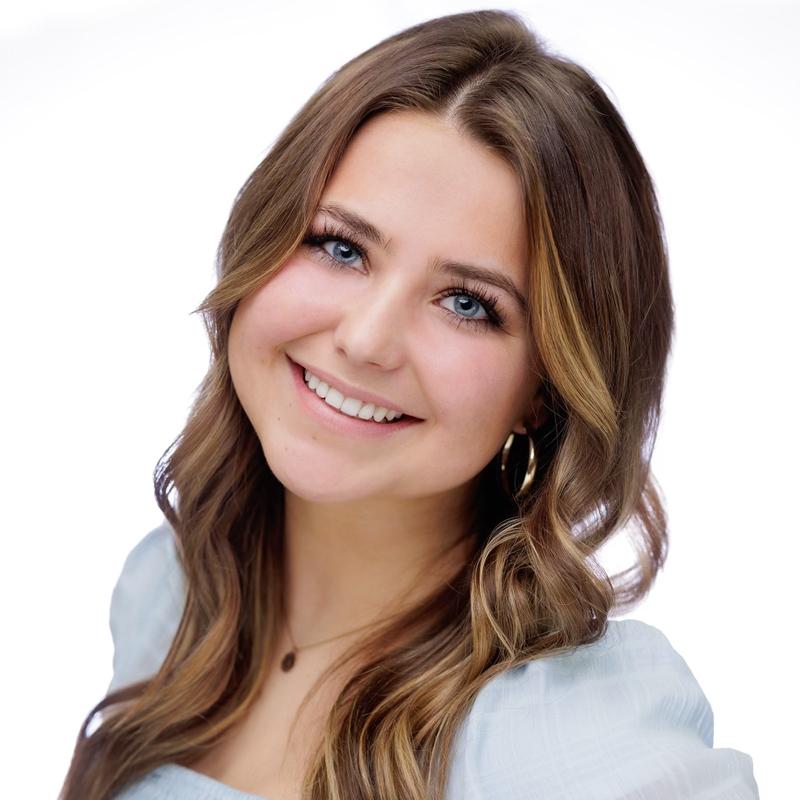 Charlie fell in love with dance before she could walk. She started dancing at a performance studio at age 3, and then studied at a preprofessional ballet studio from age 11 to 14. At age 14 she entered the dance competition world with The Dance Academy. She was a co-captain and choreographer of her high school dance team at Lehi High school.
After high school, she attended Southern Utah University on a dance scholarship. While in Cedar city, she participated in a fundraiser for the Children's Justice Center called Dancing With Community Stars, where she and her partner won the People's Choice Award with her choreography. She has also won multiple high solo awards and had the honor of performing the leading role of Clara in the Nutcracker.
She is so excited to be back at The Dance Academy as a teacher, and can't wait to help other's to express their passion for dance too.
We're happy to answer any questions you have. Please fill out the information below to send us a quick message.